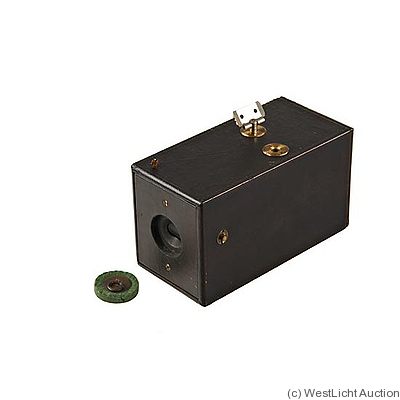 When: 1888.
Why: First "point and shoot" camera for non-professional photographers.
Also, this is the first camera by George Eastman, inventor of transparent photographic film. "Point and shoot" relates to one of the best known slogans in photographic industry: "You press the button - we do the rest". And that was true. Photography enthusiasts had to press button (100 times for 100 photos on the roll) and send camera back to "The Eastman Dry Plate and Film Company" which developed film, printed photos, reloaded camera, and sent it back to customer for $10. In 1888 this pre-loaded camera was offered for $25 (kind of a high price back then), and currently it can go for up to $5000. Check out the Eastman's
patent for this camera
.
UPD:
As it appears, George Eastman was not the "first" inventor of transparent film, nevertheless he popularized it, starting a huge change in the photography history.