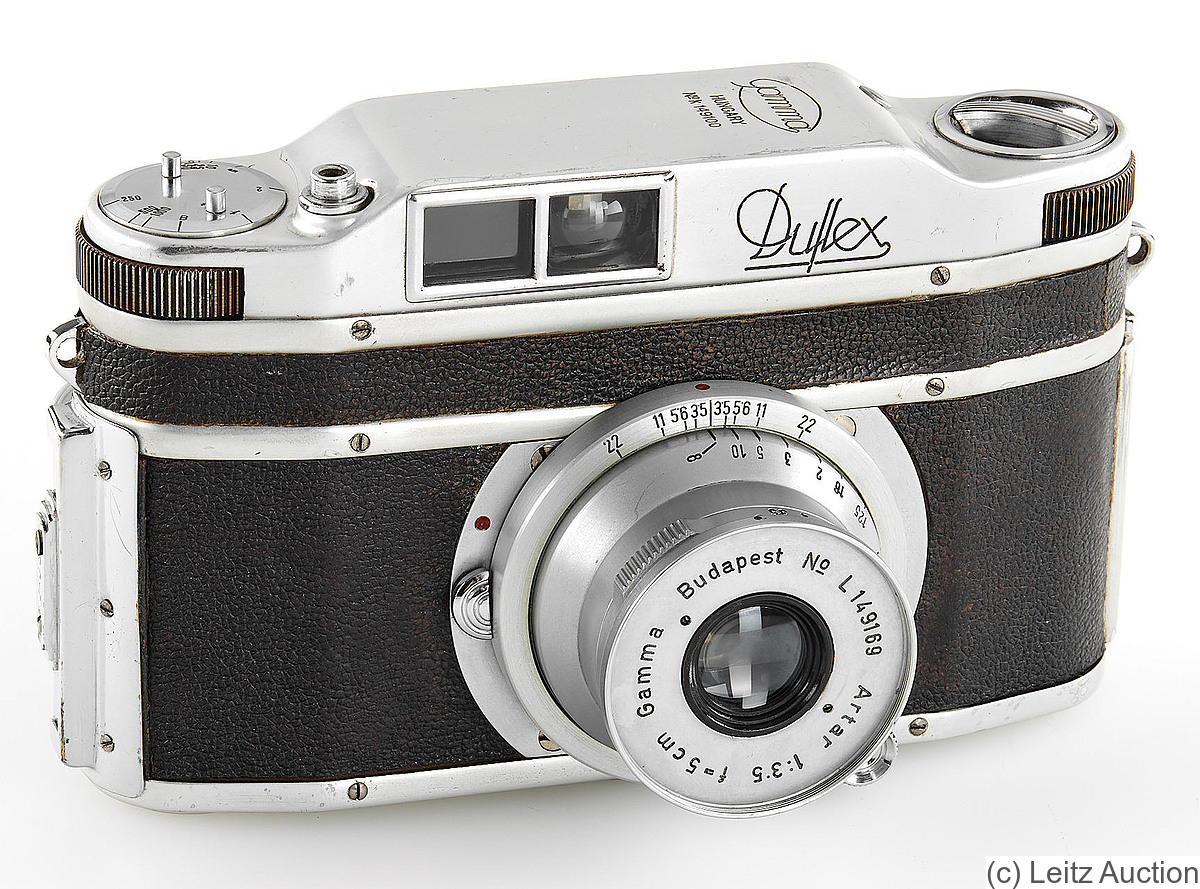 When: 1947
Why: First SLR with instant return mirror.
This is the Hungarian camera, designed and built in Budapest, by Jeno Dulovits. Unfortunately focusing and viewing were separate operations but "Asahiflex IIb" came out on 7 years fixing this inconvenience. Since there were only about 800 Duflex cameras manufactured, the Asahiflex IIb one is usually called the first mass-produced SLR with instant return mirror. Currently, this feature is "a must" in any modern SLRs.
Duflex was also the first SLR to implement metal sheet focal plane shutter.
Novacon site
is a great source of information about this camera.