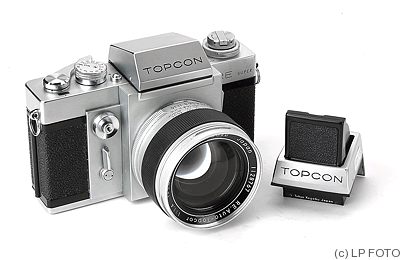 When: 1963
Why: First TTL (through-the-lens exposure meter) SLR camera.
Though TTL was already on the market with non-SLR "Mec 16 SB" camera, Topcon came in with several nice features: SLR (of course), interchangeable lens, interchangeable viewfinders, motor drive option. Currently, TTL is very important for SLR cameras mostly because of different interchangeable lens and different lens filters.
Very detailed camera description can be found at
The Casual Collector
web-site.